There is more and more news coming from Hollywood about the big names joining the fight for our planet's health. Some of the celebrity environmentalists make or promote eye-opening documentaries, some set up ecological organizations, and others scream in climate and animal protests. It seems that using one's popularity and media to speak loudly and decisively about the most important problems of the 21st century, is a new moral obligation for everyone concerned about the future of the Earth. Let's find out how celebrities that care for the planet achieve their goal and let's see if it really changes anything.
Leonardo DiCaprio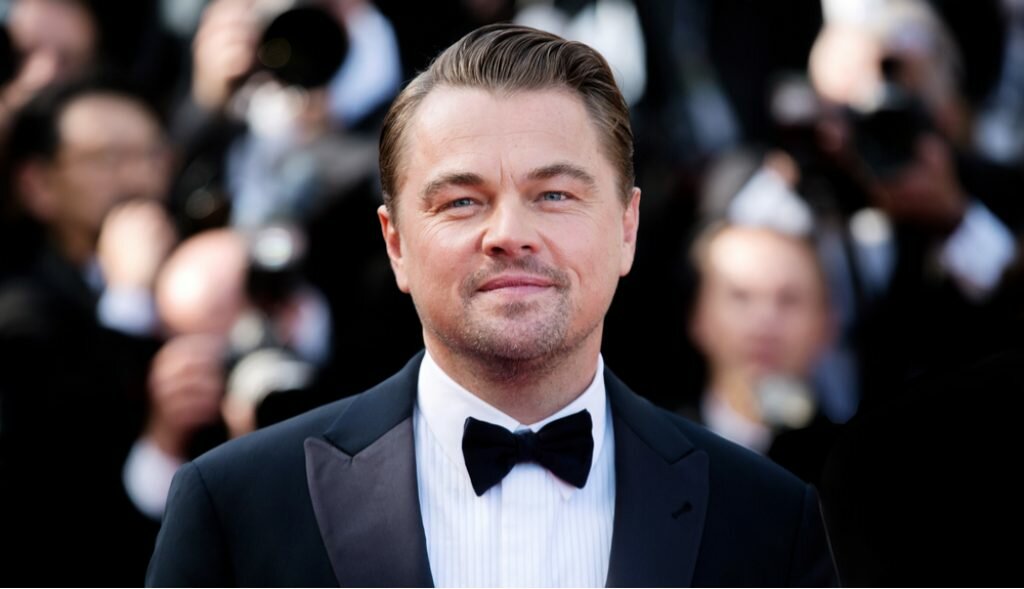 Celebrity environmentalists? Leonardo DiCaprio, for sure! This gentleman is definitely the first person who comes to mind in terms of ecological commitment. It was he who contributed to the popularization of the groundbreaking Cowspiracy documentary regarding environmental consequences of industrial farming. Thanks to his direct intervention, as a producer, we can watch the movie on Netflix. He also wrote, produced and lent voice to the narrative in The 11th Hour. His involvement resulted in another documentary: Before The Flood.
This is only a beginning – the actor also founded his own organization under the – quite obvious – name of the Leonardo DiCaprio Foundation. It was launched in 1998 and to this day successfully helps to protect wildlife, climate and indigenous people. It supports important and needed innovations as well. In addition, DiCaprio sits on the board of several other organizations, including: Natural Resources Defense Council (NRDC), Global Green USA and International Fund for Animal Welfare (IFAW). He also actively supports WWF. The actor makes his activism more effective wherever he can – both during the speech at the Oscars and climate marches in New York.
Mark Ruffalo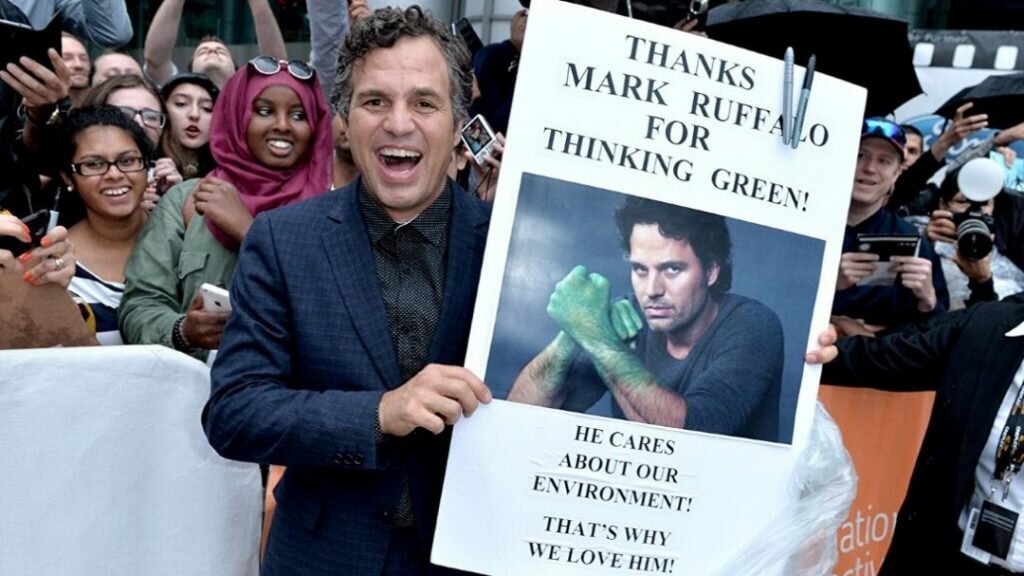 Another actor-activist who isn't afraid to shout in a good cause is definitely Mark Ruffalo. He speaks mainly on climate issues and fights for better availability of renewable energy. He also strongly opposes the practice of hydrofracking, popular when drilling for natural gas. This is a very resource-consuming method of borehole stimulation, involving the release of water with chemicals. This may cause surface water pollution, which many people explicitly disagree with. Mark Ruffalo founded the Water Defense organization to combat this practice. Unfortunately, the foundation's activities are unclear and the site hasn't been updated for over a year.
Despite this, the actor still uses his position as a public figure to publicize pressing problems. Alongside Leonardo DiCaprio, he even organized a campaign in New York called "100%", drawing attention to the necessity of renewable energy infrastructure development. The campaign was part of The Solutions Project, of which Ruffalo is a co-founder.
Natalie Portman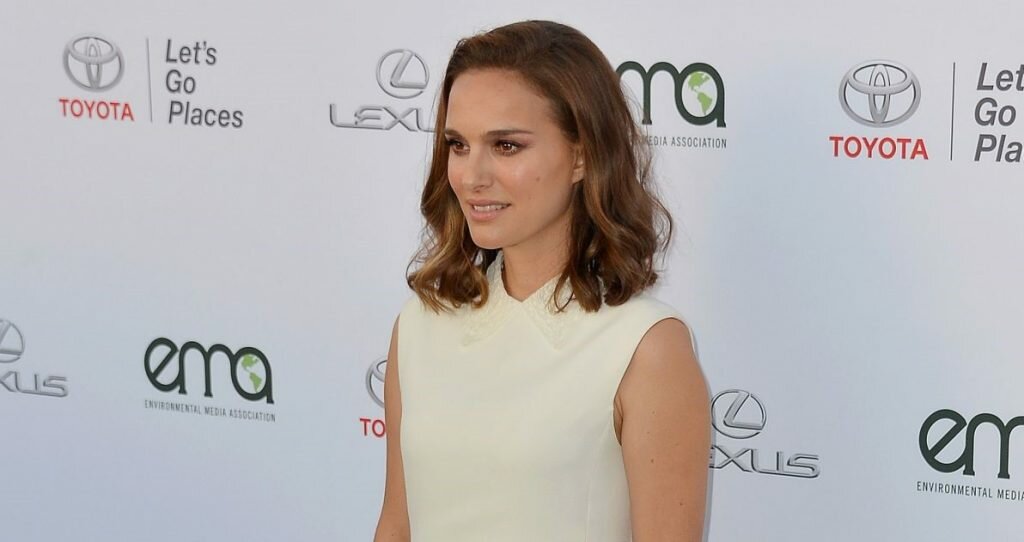 Natalie Portman is a beloved Hollywood woman who, in addition to her acting skills, became famous for her empathy for animals and understanding of environmental problems. She's one of the most recognizable celebrity environmentalists and a vegan involved in the welfare of non-human animals. She devotedly made a documentary adaptation of the book Eating Animals, with the same title. The actress also fights for equal treatment of women – which, as she emphasizes, is perfectly combined with the fight against industrial animal farming which uses both speciesism and advanced sexism.
In 2017, Natalie Portman received the Environmental Media Association (EMA) award for her lifetime commitment to promoting environmental care.
James Cameron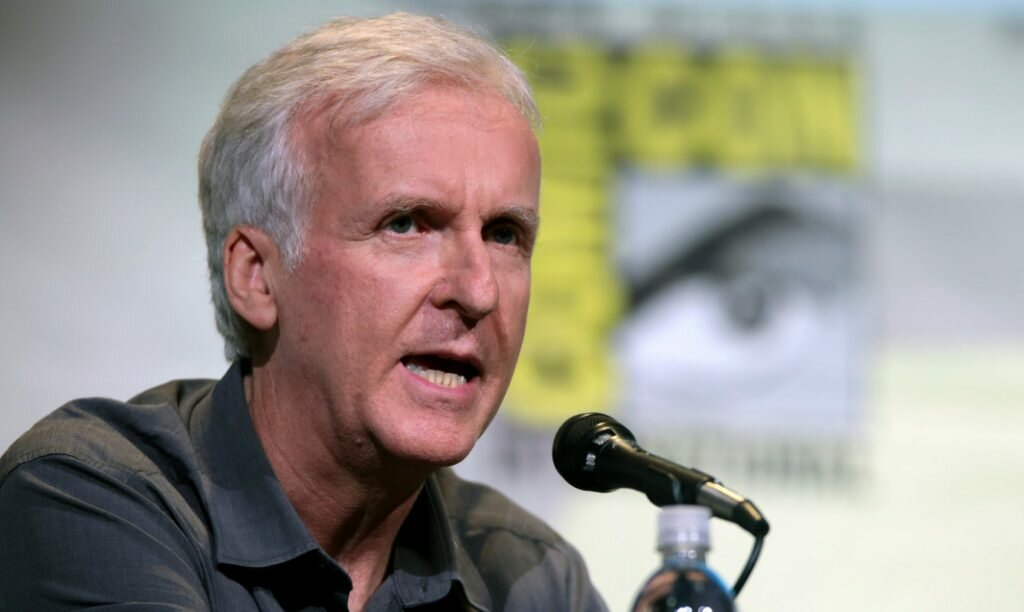 This talented and successful film director, tries to smuggle a strong, ecological message in his work. His extremely profitable movie Avatar, as he emphasizes, was to strongly remind people to come to their senses in destroying terrestrial ecosystems. In addition, according to Hollywood reports, even on the set of the Avatar's sequel, Cameron didn't allow himself to be ignorant. The energy needed to make a movie largely comes from renewable sources, and catering on the set is only vegan. The director has long been involved in promoting a healthy, ecologically and climate-balanced diet. The best expression of this is his new documentary, The Game Changers, about the physical strength built on a fully plant diet.
What's more, James Cameron even designed his own solar panels a few years ago – 'photovoltaic sun flower'. Yes, it's flower-shaped.
Moby
Moby, or actually Richard Melville Hall, is a legend – both musically and activistcally. For a long time, simultaneously with artistic creation, he promotes vegan diet and fights for animal rights. Sometimes these two activities go very well together. Moby locates his activist message in his music and music videos, e.g. the post-apocalyptic music video released last year to the song Mere Anarchy.
The musician also participated in TED talks several times, explaining to the listeners what the vegan diet is all about and why is it worth implementing in their lives. As Livekindly reports, Moby, along with Leonardo DiCaprio and recognized primatologist and animal activist Jane Goodall, meet together for "inspiring lunches" – perhaps planning a joint, ecological project?
Among celebrities and artists known to the whole world there are a few more names that are easily identified as the so-called celebrity environmentalists. There is Snoop Dogg devotedly promoting plant-based meat alternatives, Cameron Diaz involved in numerous ecological organizations, Orlando Bloom participating in projects that take care for clean water and promotes environmentally responsible behaviors, Beyonce promoting vegan diet, Robert Downey Jr. using artificial intelligence to clean the world and much, much more. In some cases, the efforts of celebrities may not be very effective or made just to show off – yes. However, their engagement often have real effects. Well, in the worst case, they just set a good example and direct fans into good ideology. It's good to know that influential, popular celebrity environmentalists who care about our planet and promote behaviors necessary in the 21st century, are a new standard in Hollywood.